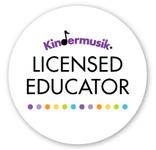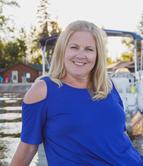 Julie Riegle

Julie contributes her love of music to her mother, who shared the gift of music with her throughout her childhood. She began playing the piano, flute and saxophone as a young child. In high school, Julie dabbled in musical theatre, sang in the show choir and traveled with the Blue Lakes Fine Arts International Band to Scandanavia to share American music.


Julie earned a Bachelor's degree in music (Piano/Voice) from Oakland University.

She has taught private piano lessons for over 15 years to students ages 4 years to 60, with a wide variety of personalities and capabilities, including a blind student.


Julie currently resides in Granville with her husband, Keith. She has four children and 4 grandchildren, all of whom have benefitted from the gift of music in their lives. Through teaching piano and Kindermusik, Julie delights in sharing the gift of music with parents and children throughout her community.